Learning Unlimited: A Service Advocate's Perspective
Jillian Gaffga '23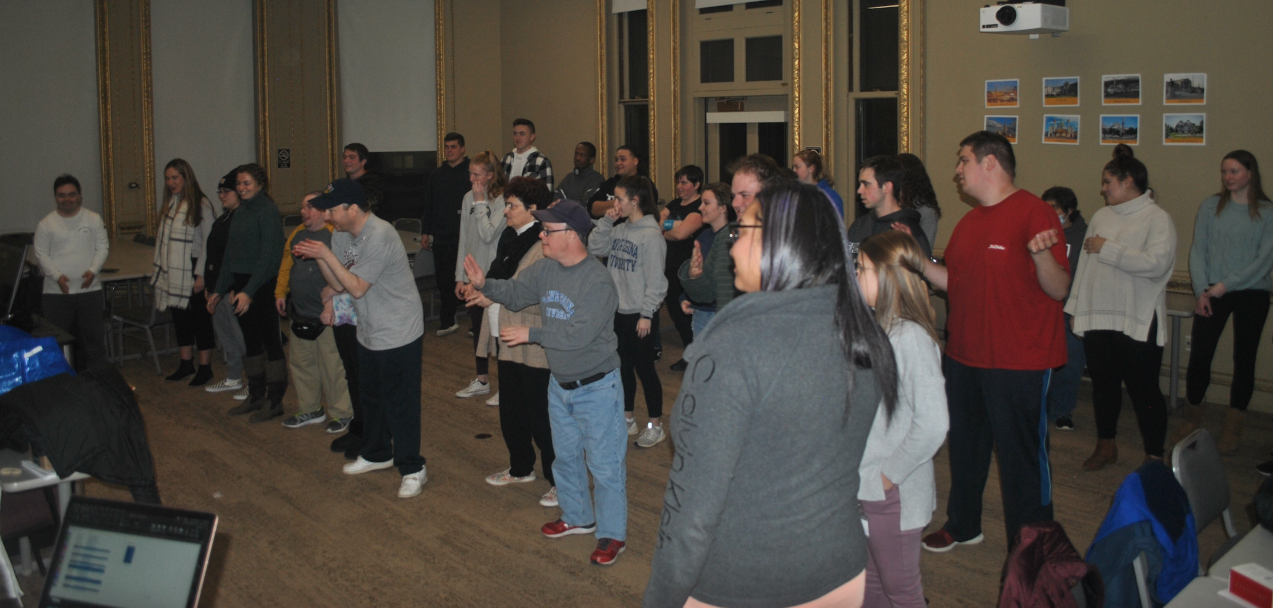 I have been with Learning Unlimited for two years now and it has been the best decision I have ever made. Every week, I look forward to Thursday nights when we meet, because no matter how my day was, they are always there to brighten it. The love and support from everyone involved with Learning Unlimited are like no others.
Learning Unlimited is "an inclusive community that promotes a welcoming and accessible environment for people with intellectual and developmental disabilities." Every semester of Learning Unlimited is different because we change our themes and plans. Our overarching theme is L.O.V.E. (Living Our Vision Everyday). My subtheme is happiness, and our goal this semester is to make some sort of TikTok with our subthemes. A typical Thursday night for this semester consists of getting all the materials ready for my section of the breakout rooms. The classes begin with a guest speaker and are followed by presentations from first-year UNV students.
Once those segments are done, the different Salve leads, including myself, will jump in and start on our subject of happiness, with a different activity planned for each week. By the end of the night, each group should have recorded their short TikTok video, and by the end of the semester, we hope to make them into one big collage. We usually save 10-15 minutes at the end for anyone who wants to share about what they did that night, and the community students are always eager to share.
Even though we are doing everything virtual right now, we are still making the most of each day. I see some members downtown occasionally, and we always stop and chit-chat for a little while. They remember who I am and the impact we have had on each other's lives, and that is truly extraordinary.