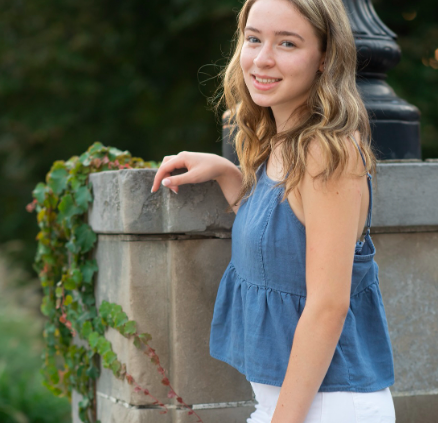 My name is Emily Andrade. I am a freshman at Salve, and I am excited to be a Service Advocate! I chose to be a service advocate because of the positive experiences I had during my volunteer experience in high school. I have previously volunteered at various afterschool programs and summer camps with kids, as well as being a volunteer tutor. When I heard about Salve's partner sites that would allow me to work with kids, I thought I would really enjoy being a service advocate. Specifically, TeamFAME – an organization focused on building responsibility and a growth mindset in kids – seemed like such a great program to help out at. As I enjoy playing tennis, I was interested in TeamFAME because it would allow me to help kids that share the same passion as mine.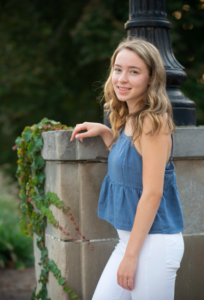 My first few days at TeamFAME, I was welcomed by the students and enjoyed getting to know them all. We played "human bingo" where we went around and asked each other questions to try to complete the bingo sheet. It was great seeing the kids interacting with each other and forming friendships over new facts they learned about one another. I also assisted them with homework help as needed and it was very rewarding when I was able to help a student with something they were struggling with and get them to a point where they truly understood the concept.  
While I stayed helping with homework among the different age groups, the groups took turns between doing homework and playing tennis. This balance between homework and play is great for them. In both areas, they are focusing on growing their responsibility whether that be through completing their homework or following the rules of tennis and respecting their teammates. Playing tennis also helps build good sportsmanship and a positive attitude.  
The most impactful part of my days at TeamFAME so far was dinner time. Towards the end of the program, all age groups come together to eat dinner as one team. I help by passing out dinners to the kids and they practice their responsibility with good manners. Some of the kids already know one another, so it was super exciting to see them invite someone sitting alone to join them. I got to join them at dinner and encouraged them to start conversations with one another, as this is an area of improvement for many of them. My first few days at TeamFAME have been very enjoyable and I am looking forward to going back soon!  
https://salveserves.salvereginauniversity.com/wp-content/uploads/2022/10/Screen-Shot-2022-10-10-at-10.02.44-PM.png
645
438
Kaitlyn
https://live-salveserves.pantheonsite.io/wp-content/uploads/2020/12/Salve-Serves-logo.png
Kaitlyn
2022-10-11 02:06:57
2022-10-11 02:34:21
Meet Emily Andrade '26… Service Advocate at TeamFAME!