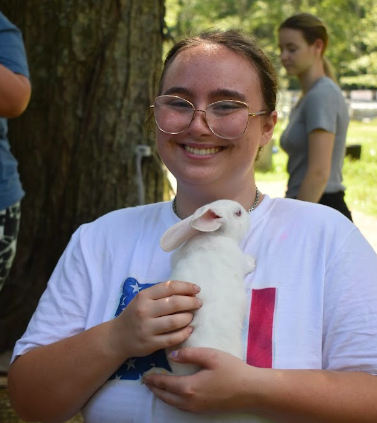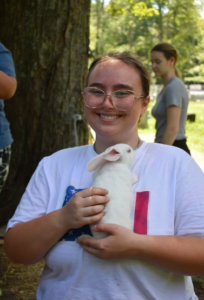 Hi! My name is Ellie Koenig, I'm a first year at Salve from Columbus, Ohio.
I really enjoy making music: I play flute and sing (in the shower) and am a part of the pep band at Salve. I have a great time connecting with others through music, whether that's from the pep band or playing music and having a dance party in the hallway early in the morning. I also love taking walks and taking in the sights of Newport; coming from a land-locked town in Ohio, it's really nice to see the ocean and being near the beach. Coming from so far away, I decided to do the service plunge over the summer and immerse myself in the community to help make friends and learn more about Newport as a whole. Being a psychology major, it felt natural to become a service advocate to identify things I have learned in class. I had no idea I would fall in love with community service and helping with the Thompson After School Program.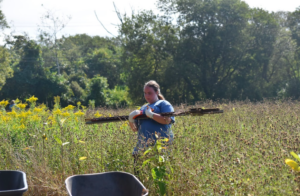 My experience with the Thompson program thus far has been so amazing. If I'm having a bad day they cheer me up just by being themselves. Before the kids come in we make popcorn and put out snacks for them to eat in the beginning of the program. After about 30 minutes the leaders introduce the activity for the day, which is usually in another location. We go on a little field trip to wherever and set up the activity, and when it's nice out we take the kids outside and play. One of the days one of the kids brought a toy and we all played with it together and I bought one for myself it was so fun. The coordinators brought in speakers and for the most part it works out quite well to allow the students to gain scholarly insight.
I know I'm making a difference in my community and in the lives of the kids I am helping. I have also made so many new friends by attending the service advocate socials and volunteering as a whole. I recommend that everyone who has the opportunity to be a service advocate should be one. The sense of community is overwhelming and it's a place where everyone belongs.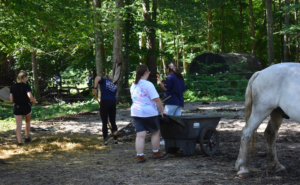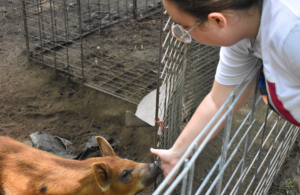 https://salveserves.salvereginauniversity.com/wp-content/uploads/2022/10/Screen-Shot-2022-10-26-at-7.59.54-PM.png
555
377
Kaitlyn
https://live-salveserves.pantheonsite.io/wp-content/uploads/2020/12/Salve-Serves-logo.png
Kaitlyn
2022-10-27 00:24:58
2022-12-26 23:08:47
Meet Ellie Koenig '26- Service Advocate at Thompson Middle School!